Classic Oscillating Piston Pump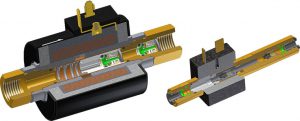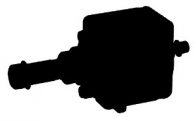 The sealing of the gap between piston and cylinder (guide tube) of our oscillating piston pumps is based on the principle of liquid gap sealing by the pumped medium. This eliminates the need for an additional elastomer seal – one of the main wear parts.
Your benefits:
Stable pumping performance (pressure and volume flow) over the service life
Longer service life due to less abrasion
Slight variation in the performance parameters (pressure, flow rate): +/- 5%
Good emergency operating features properties in case of failure of the pumped medium
minimum wear
Sealing with O-rings

O-ring wear
Less precise components required

Variation in den Leistungsparametern +/- 15%
Drop in performance parameters over the service life (due to wear on the running surfaces due to O-ring friction)
Risk of dry-running – If run dry within a few minutes, the O-ring seals will wear.
Data Sheet of BFS Oscillating Piston Pump BMP120 Standard
Data Sheet of BFS Oscillating Piston Pump BMP120 eco
Data Sheet of BFS Oscillating Piston Pump BMP084